If you are like me who always believed that I couldn't grow high quality buds without mixed chemical nutrients, then you are wrong! You can get the best yield even by going organic without buying any of these bottles of fertilizers.
But if you are like me who want quick and fast result then this piece of information is for you!
Do Bloom Boosters Work?
If this question is floating around in your mind whether or not the bloom booster work for your plants, then read on…
It is true if you don't give your plants right kind of nutrients at the right time and use correct type of nutrient when needed i.e. veg. nutrients for vegetative growth and flowering nutrients at flowering stage, you won't get the expected yield even if you use excessive booster.
So the key here is to educate yourself and take proper care of your plants and give them required foods at right time.
Here is a list of our Top 5 Picks
Why you need it?
Most of the soil doesn't provide essential nutrient needed for better growth of plants. Even if you start your indoor plant in fresh garden soil, as the plants grows, they will soak up nutrients from the soil resulting in less fertile soil.
To get better yield out of this soil you need to provide external nutrients to restock lost nutrients.
So, in the search for the perfect booster for the indoor & outdoor plants, I put together this list of top 10 bloom boosters you can use to get better yield.
Top 10 Bloom Boosters for Fast Results
1. Fox Farm FX14049 Liquid Nutrient Trio Soil Formula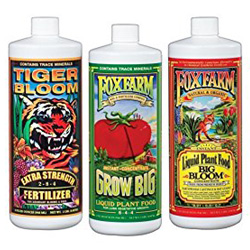 This is my first time trying out complementary fertilizers or bloom boosters and it has not proven bad.
The Fox Farm Trio combination of grow big, tiger bloom and big bloom are made to help and aid growth and blooming of plants at different times of maturity and growth.
It is ideal for mature, late-season flowers and fruit.
I tested this on my late season plantation and they worked out fine. These are suitable for both soil and soil-less grow substrates, and full hydro grow set-ups.
The drawbacks is I am not really used to using two or three bloom booster, the burning of veggies when applied because of the little or no application information for buyers. This is really a nice product and formula with great effects.
2. Advanced Nutrients Bud Candy Fertilizer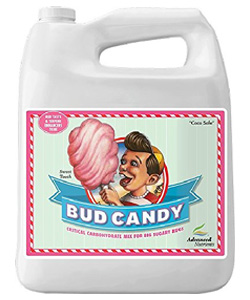 I was very skeptical about almost everything this product offers and with the fact that am buying a 4 liter volume of product I am not sure about buying & using it, i was little bit worried, but my neighbor recommended me to buy this one, I only had to hope for a good effect on my veggies.
It comes in varies volumes i.e. half liter, 1 liter, 10 and up-to 23 liters.
The good and effective signs did not take long to see as my plants began to bloom and get larger flowers based on the nutrients supplied by Bud candy fertilizer.
I am happy my gamble on this product got positive and I am glad to recommend this for anyone. The bud candy fertilizer is best for plants required nutrients and immune systems. You can use it on soil and hydroponic.
3. J R Peters Jacks Classic No. 4 10-30-20 Blossom Booster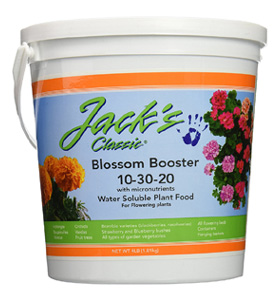 The powerful JR Peters blossom booster fertilizer is an ideal asset for your plants as it is very safe for your plant and good at giving the right micro-nutrients for required growth.
Green leaves and strong roots are guaranteed with the JR Peters booster fertilizer and with its additional free measuring spoon, you never have to make mistakes applying the booster.
The plant will be safe from burn if applied as recommended.
I applied the JR Fertilizer and I was impressed by the positive changes I observe on my veggies. The leaves came green and blooming while flowers became so flourishing. It's a water-soluble fertilizer so make sure to dissolve it in water first before using it.
Very affordable price so you won't have to think twice before buying and yes it can be used in hydroponic systems.
4. Advanced Nutrients Big Bud Liquid Fertilizer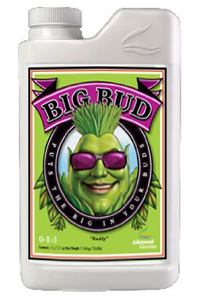 The advanced nutrients Big Bud fertilizer is quite a very important asset for everyone with a garden and wants better and more yield.
As described and promised by manufacturer, flowers will become denser, bigger with meaningful increase in harvest and improved essential oils.
The Big Bud fertilizer from Advanced Nutrients has so far been effective in this regard based on what I have started to see on my plants.
I am very optimistic that harvest, this time, will be great and better. I strongly recommend this product as I already did with my neighbors and friends. It comes in various volume of liters from .250 to up-to 20+ liters packs.
5. MiracleGro 146002 Water Soluble Bloom Booster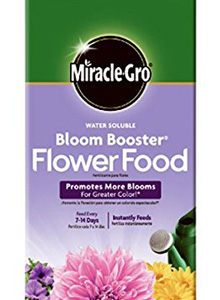 This is the one of the best bloom booster I have ever used because it is really very effective and gives you the desired and required results in few weeks.
Many people including my friends complained of its effectiveness and I am glad to act as one of manufacturer's agent by hammering on its application as directed strictly.
Following the recommended direction will prevent burning or over-feeding and sure will help your flowering plants just the way you want them.
The Miracle-Gro is the real deal for anyone wanting to have a good garden with exciting flowers. The bloom booster formula might be a bit more expensive but this one is a cheap and anyone with reasonable budget and buy and use it.
6. General Hydroponics Liquid Kool Bloom Fertilizers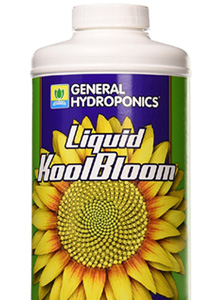 I bought this product because I wanted to ensure annual ripening on my garden and also to improve and boost the fragrance and essential oil production.
I only had little believe in General Hydroponics liquid bloom fertilizer as all I did was to gamble and see what effect it would produce.
Sincerely, I got the perfect and outstanding result I have been dreaming off after applying it and I must say I am more than satisfied with it. I have now continued using the General Hydroponics fertilizer and am never short of expected effects on my garden.
7. Flower Fuel 1-34-32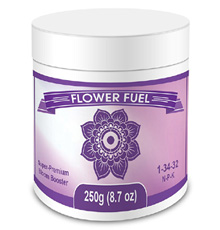 The flower is a very important reproductive part of any plant or crop, be it indoor or outdoor.
The flower's condition will translate into fruiting and harvest. Such is the importance of flowers and the need to make them bloom.
With the use of Flower Fuel which I got to know about from a friend of mine, I have found it as the perfect hydroponic grade and soluble bloom fertilizer.
It has made my plants blossom and healthy with several effective nutrients packed into it for my desired outcome on farm.
This is a 100% hydroponic grade, soluble bloom fertilizer. Flower Fuel is designed to be used as a bloom booster alongside a base nutrient. It works great with any base nutrient, and in any soil, coco, hydroponic or aeroponic system. The flower fuel is definitely the best flower fertilizer when used as recommended.
8. Rock Solid Super Bud & Bloom Booster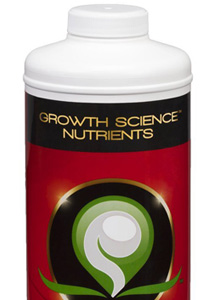 This product is the real super rock solid asset for anyone willing to have maximum yield from garden plants and crops.
The bud and bloom enhancer and booster is claimed by its manufacturer to aid Co2 intake, improve growth of plants from soil, coco, and all hydroponic mediums.
Personally, I have found this product very helpful and really effective because my farming year is turning to be an absolute success with rock solid super bud and bloom booster.
I am yet to find anything untrue about the claims of the manufacturers except the fact that am yet to use it on all mediums. My plants are doing well and really glad to have the rock solid booster.
9. Nectar for the Gods Herculean Harvest Fertilizer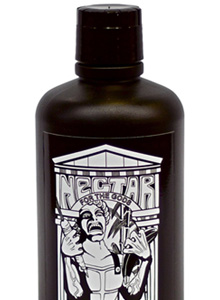 Looking to have a bountiful harvest from strong and healthy plants?
Then the Herculean harvest fertilizer is your choice to make your dream come true. The harvest fertilizer gives the plant stems solid and in shape, good nutrients and calcium to plant while also helping to increase your yield and harvest.
If you use it it will increases availability of calcium and phosphorus which is useful for blooming faster. I got the 32 ounces bottle and also bought another for my unbelieving friend and colleague who I prefer to call Thomas.
So far, the harvest fertilizer has been great and very outstanding on our plants that the unbelieving friend as now continues to shower me praises for taking a bold step.
10. Dr. Earth 101 Flower Girl Bud and Bloom Booster Fertilizer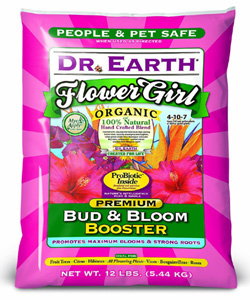 This amazing and very effective product has helped me a lot and I am really impressed about its performance on my garden. The Dr. Earth bloom and booster fertilizer is really a natural and organic fertilizer safe for both pets and humans which comes in a poly bag and contains no GMO as described by manufacturer.
I got this product and I must say it remains the best product I have bought as regards performance and effectiveness on my plants. The plants now bloom in strength with boosted flowers all appearing and with enhanced fruiting. Till date, I am yet to discover any draw-back in this product.
Important Note about Using Nutrients:
Plant fertilizing is one of the most important indoor (or outdoor) gardening jobs. Yet many indoor growers do not know when the correct time is to fertilize, how much to use, or how often. This is in part also caused by the lack of information.
Over or under usage of nutrients will cause damage to your plants. Unfortunately "how much" and "how often" numbers aren't written in stone, there are many variables such as lighting, strain and other environmental conditions may allow you to feed less or more.
The best way to educate yourself is read forum and industry blogs, also make sure to read the manual carefully, most nutrient products has a helpful resource to educate you how and when to feed.