The earliest belief of man is that plants used as source of food, shelter, clothing and herbs are grown on the soil in an open space.
Over years of man's civilization and biological knowledge of our plants live, feed and survive, there came the idea of container planting especially for beautifully flowering plants.
After much knowledge and development, we have the idea of indoor growing of vegetables and even crops like potatoes based on the fact that plants will grow and live under good conditions which they love.
Providing such conditions artificially or naturally indoor is breakthrough.
In the case of growing potatoes indoors, you need to know how to go it well and also the requirements for successful potato planting.
Recommended Read –> How to grow tomatoes under lights
How to grow Indoor Potatoes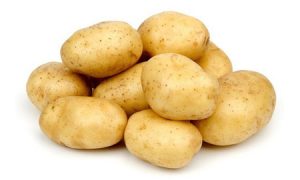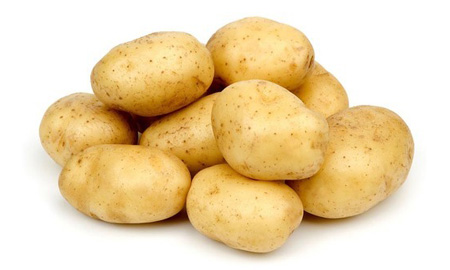 You can plant your potatoes indoor if you are able to follow basic steps and provide the potatoes with requirements needed for their proper growth and survival.
To plant potatoes indoor, you may decide on using a bag or a container.
Order for quality potato seeds from a reputable nursery and get a good soil into your container or bag with open and wide mouth.
For a beginner, you may have to buy few seeds of 3-4 seeds while the professionals may do with number of seeds of their choice.
Be informed that potatoes require good light, adequate moisture and the right amount of temperature to grow well.
You can also grow potatoes hydroponically. This is the planting of potatoes or crops without using soil.
The soil is not necessary for plants once it gets the nutrients it requires without the soil.
Compost may be provided to serve as source of nutrients for the potato grown hydroponically. However, fresh compost will be required often.
Requirements for Proper Potato Planting
Moisture
Potato requires a good amount of water and moisture which may not be available indoors. You have to water your potato daily or have a water system installed for automatic watering of your potatoes.
Lights
In an open space, potatoes require sunlight to be good.
However, in the case of indoor planting, you do not have access to sunlight so a regular fluorescent light is a very good substitute to the sunlight.
The outdoor potatoes get about 14 hours of sunlight and this requires you also provide 14 hours of fluorescent light to your indoor potatoes.
Temperature
The ideal temperature required for proper growth of potato is 15 Celsius to 20 Celsius- the normal room temperature.
For potato planting in the winter season, the room temperature is far lesser that 15 Celsius and you need to set up a furnace room or a room with heater to scale up the temperature during winter times.
Pros and Cons of Growing Potatoes Indoor
Indoor planting does not require labor or stress of cultivating farmlands but the preparation of containers or bags are faced by indoor growers.
Diseases are easier to eradicate in the indoor planting than outdoor but controlling moisture of soil in indoor planting is very difficult.
Application of fertilizer is quite tricky for indoor planting while it is very easy outdoor.
Lighting is an issue for indoor growers while outdoor planting have no issues with lighting because it's from sunlight.